Option 1
Please donate directly to our bank account
creedle gGmbHIBAN: DE42 6429 0120 0038 3810 10
BIC: GENODES1VRW
Please provide an address for the donation receipt.
Option 2
Use our convenient online donation form below in 3 simple steps
Enter your donation amount (or use the slider)
choose a payment method
Enter your donation receipt address online
With this option you can also select a bank transfer and enter the address at the same time. The bank details are the same as for option 1.
How you can help with your donation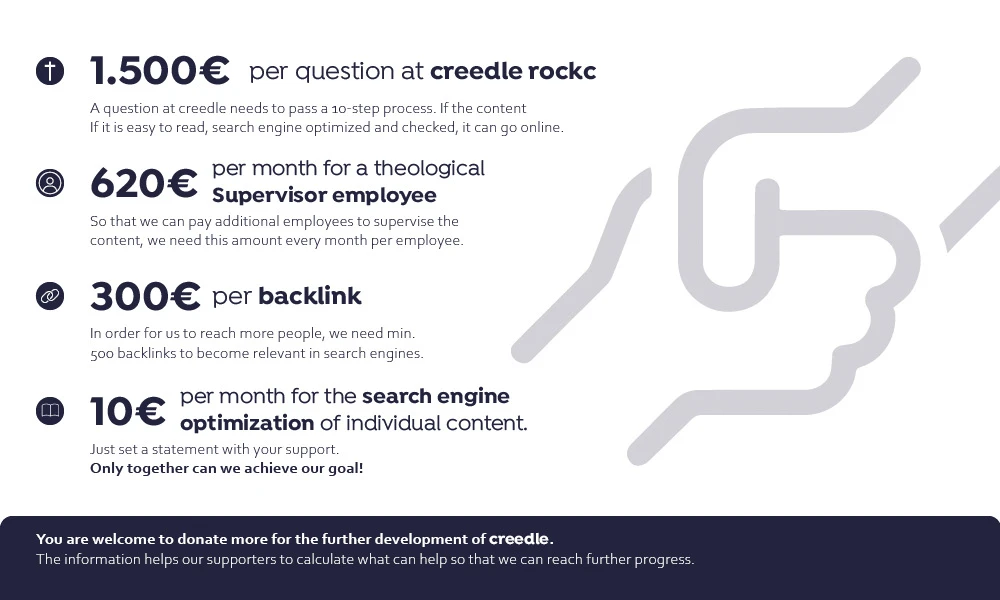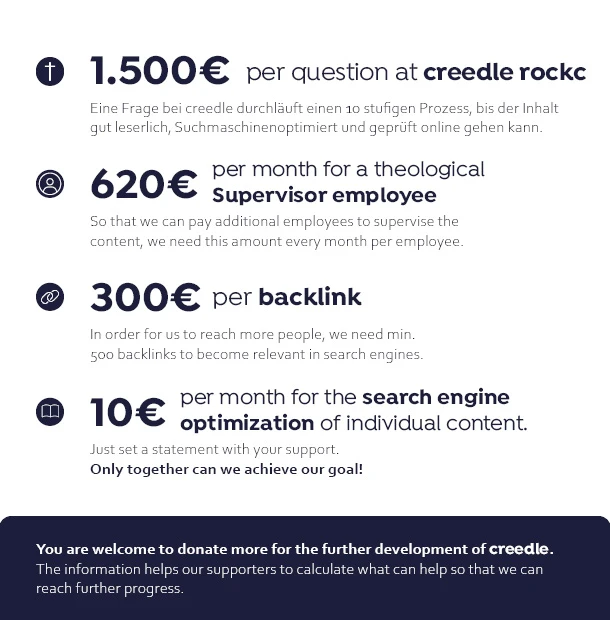 You can help!
Become part of the virtual reformation
Only together can the vision be realized and our mission pursued. We need an amount of € 1.2 million in donations by 2024.
You have the possibility to transfer a certain amount once or regularly, your donations are tax deductible and you support the digital reformation through creedle. Because every amount, even a small one, counts!
Thank you for also contributing to the virtual reformation through creedle.
Get in touch
We'd love to hear from you!
We are thrilled about all the encouragement, feedback, and questions coming our way through people like you! Thank you for your response to this challenging, inspiring, exciting project. We will do our best to get back with you as quickly as possible within our two competent teams: